AQUA presents all the benefits of natural goodness in Reflections, packed in premium glass bottles with exquisite design that reflects a drive for healthy lifestyles amid the dynamics of modern premium life.
AQUA's premium product is packaged in an elegant, 380 ml & 750 ml glass bottles, created by the hands of Indonesian talents. Reflections is a reflection of the modern, dynamic person who continually moves forward in a life balanced by healthy body.
Reflections comprises Reflections Still and Reflections Sparkling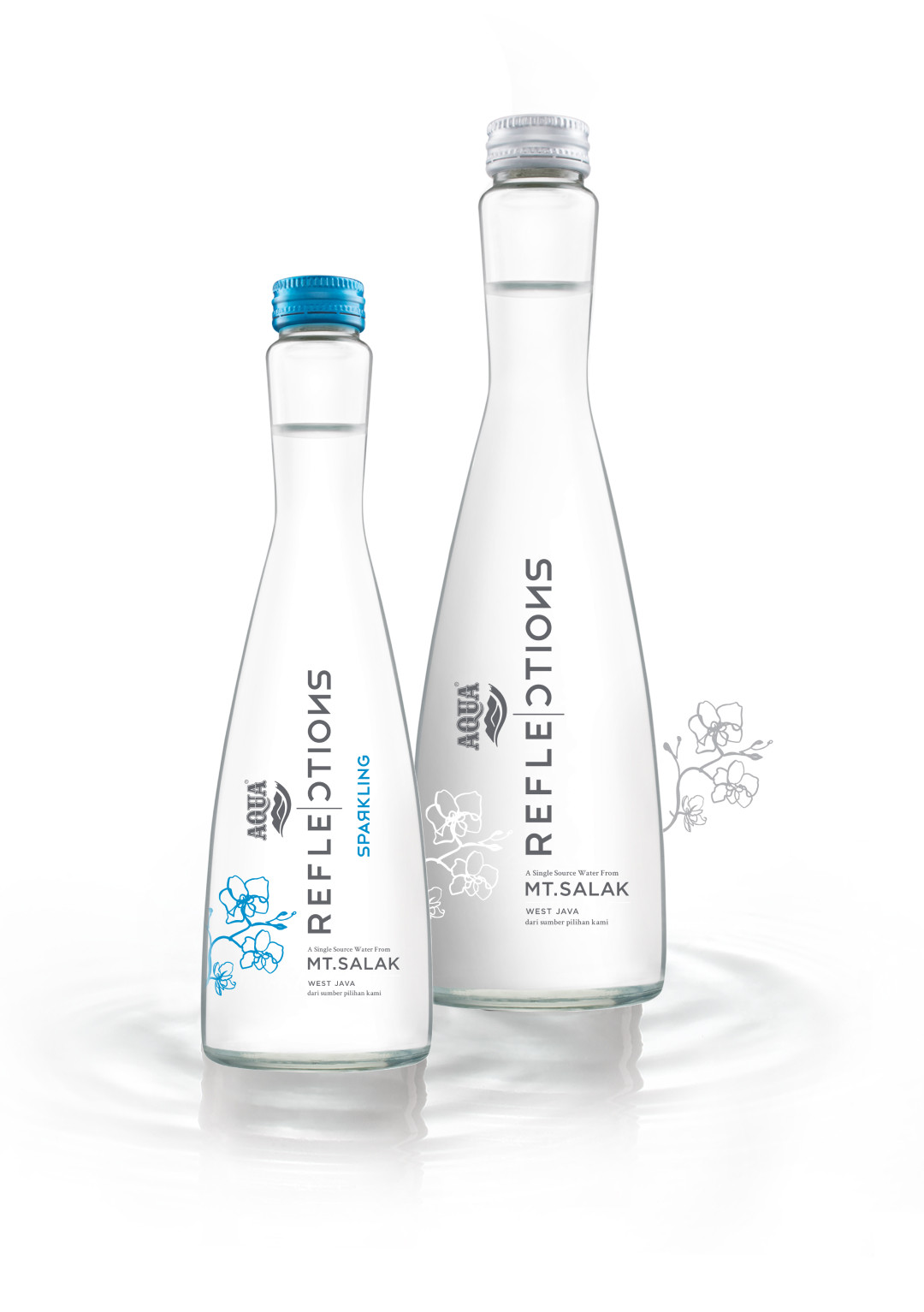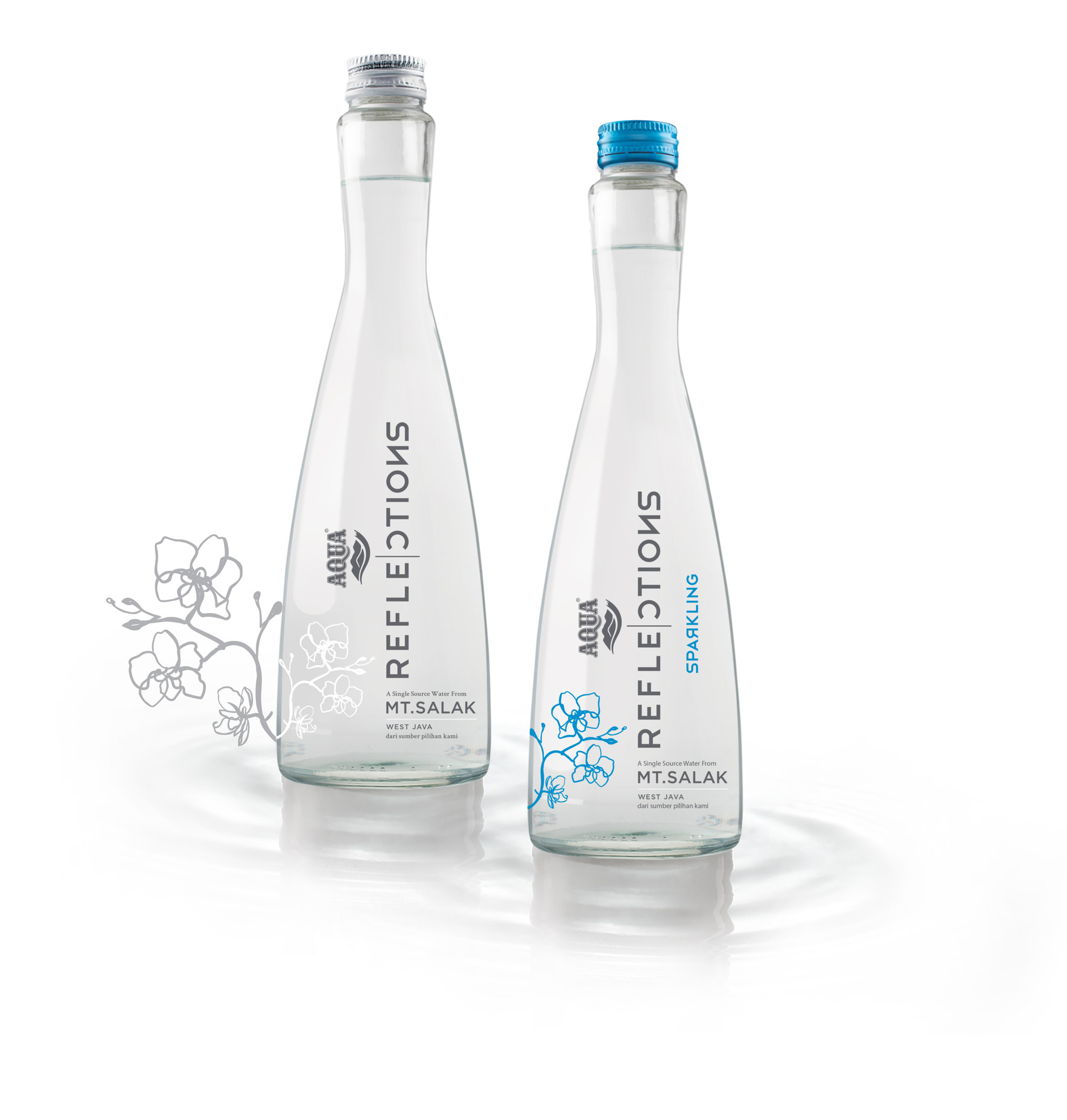 We bring you the water mineralized by nature in every drop with the passion to perfection throughout the whole processes, we serve the highest quality mineral water to your tables.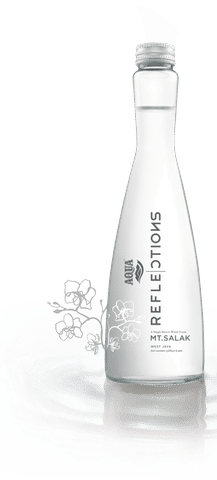 Reflections also comes in carbonate variant. Processed with advanced technology, Reflections Sparkling is set apart for delivering light bubbly sensation which gives you a long-lasting feeling of freshness.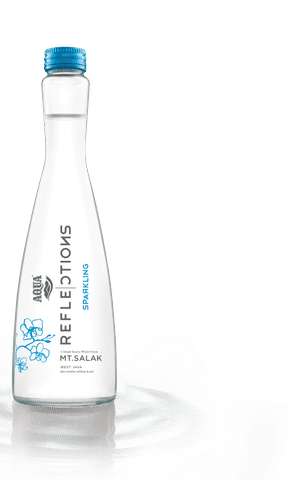 Our Partners
Cherished Associates
Beyond business, these are the companies we are proud to share our vision with.