Our Commitment
Protect the Purity of Water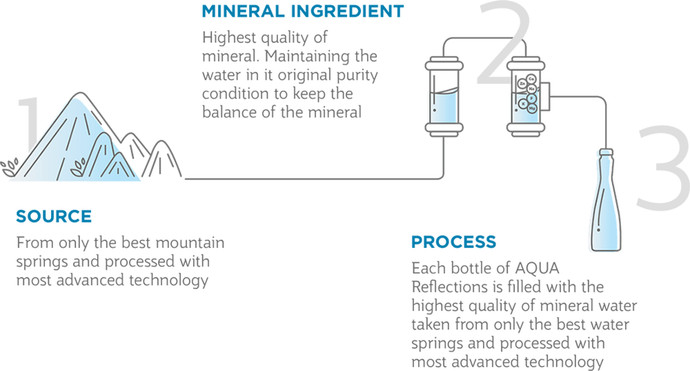 How We Protect the Water Cycle
Skip video
Find out more
Recharge Wells

Recharge wells and bioporis wew built to increase water infiltration to the aquifer and reduce water run off. There are more than  5000 recharge wells, sediment pits and bioporis built on the recharge area to help restore LIDO watershed. Sediment pits and bioporis built on the recharge area to help restore LIDO watershed

Waterpond

AQUA constructed innovative water pond in Lido recharge area. the facility are able to collect 4,5 l/s of water from the rainfall and spring overflow. where 1/3 of water used by approx 350 people for their cleaning water access and the remaining is recharge to the Lido groundwater basin through 16 installed recharge well which surrounded the water pond.

Biodiversity Park

To answer the challenges from land-use changes in the Lido area, AQUA develop a biodiversity park within laboratory. this to preserve the availability of variety of trees and animal that can lost due to rapid land development and also as the protection of the forest in the area.

Trees Planting

Collaboration with the farmers group on the upstream has resulted with more than 41000 trees planted in the Lido watershed. The monitoring is developed using barcode and drone method where we can trace the growth of trees closely. this is one of the example for sustainable water resource protection initiative by AQUA in embracing all parties to engaged in this initiative.

Rain Water Harvesting

As part of water access program, AQUA develop rain water harvesting program for the community. Rain harvesting is a technique of collection and storage of rainwater into natural reservoir of tanks or the infiltration of surface water into subsurface aquifers (before it is lost as surface runoff).

W.A.S.H

We provide water access provide access to clean, safe and reliable water and sanitation solutions to more than 13000 people through a collaborative action with the community

Our Source

The AQUA Reflection water is sourced in LIDO on the slope of Mount Salak in a natural protected environment. The sources have been monitored through geological and hydrological studies, which have analyzed each phase of the water's journey to fully understand its origin.