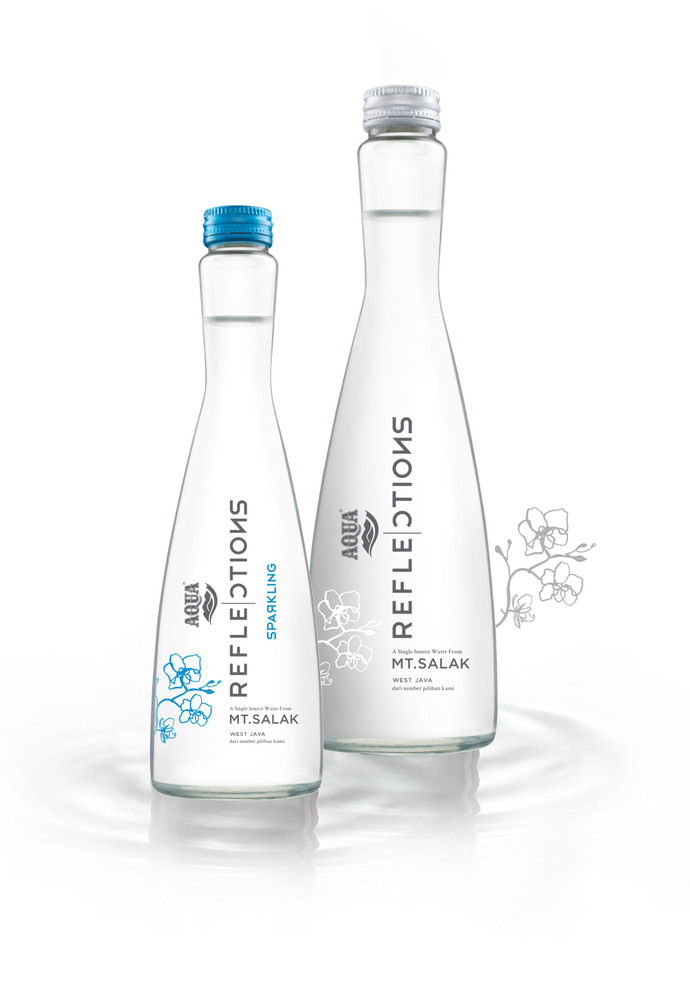 Our Story
AQUA Reflections originates from Mount Salak (derived from the Sanskrit word "salaka", which means "silver") – the volcano in West Java that stands 2,211m tall above the sea level.
Rain falls on the volcano, and infiltrates the ground in catchment areas located around 1,200 – 1,300 meters above the sea level. Then, water begins its slow journey deep into the earth, naturally filtered through protected layers of volcanic rocks & sands until it finally arrives at the source, positioned at the foothills of the mountains at an elevation of 350 meters above sea level.
Areas surrounding the source are so well-protected, some of Indonesia's wild endemic flora such as orchids & eucalyptus flourished. This is the origin story that is adorning AQUA Reflections bottles.
Filtered through layers of volcanic rocks for years, fusing with precious minerals, each drop of AQUA Reflections water sourced from Mt. Salak with all its wild nature, is truly nature's gift to those who enjoy it on their table.
With Healthy Water Attributes of